Blockchain Enterprise Survey: deployments, benefits and attitudes
Blockchain Enterprise Survey: deployments, benefits and attitudes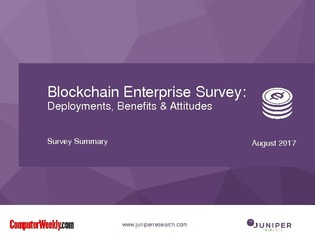 Blockchain deployments are rapidly becoming mainstream. Nearly 40% of respondents' companies are deploying blockchain technology, rising to 57% amongst companies with over 20,000 employees.
In part, this is due to increased awareness and understanding of what blockchain entails, particularly at Founder/CEO level.
Companies implementing blockchain solutions are moving rapidly to full deployment. Amongst companies who have reached the PoC (Proof of Concept) stage, two-thirds (66%) expected blockchain to be integrated into their systems by the end of 2018.