Focus: Cloud application development
Focus: Cloud application development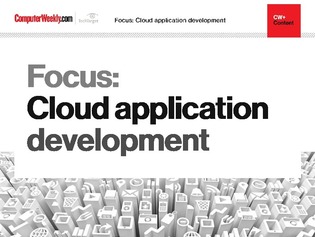 Enterprise CIOs are constantly under pressure to be on the front-foot when it comes to innovation, meaning the IT department has to be well-versed in the latest thinking on cloud-native application design, as well as the importance of following agile working practices.
In turn, this allows them to create always-on, customer-facing applications that can be rapidly adapted in response to changing end-user demands, both in terms of the features they offer but also their ability to scale.
In this e-guide we take a close look at some of the latest trends in cloud application development, with in-depth interviews with the likes of Cloud Foundry and Pivotal, and find out how one public sector organisation is tapping into all these ideas in their quest for efficiency.