This resource is no longer available
NetWrix Active Directory Change Reporter - Free!
Product Type: Active Directory Change Auditing
Target User: Active Directory Administrator/ IT Manager
IT Problem:
Active Directory change auditing is an important procedure for tracking unauthorized changes and errors to AD configurations. NetWrix AD Change Reporter automates the auditing process to promote both security and compliance. 
IT Download Description:
NetWrix Active Directory Change Reporter is a cost-effective solution that provides IT pros with a simple way to manage all Active Directory changes in an automated fashion. The solution has been tailor-made to audit and report on all types of changes, promoting both internal security and compliance to external regulations, such as HIPAA, SOX, GLBA and PCI as a result.

The solution is available in two versions—free and commercial—and provides IT pros with greater visibility into Active Directory events by way of automated and easy-to-understand daily e-mails. The reports notify administrators of the "who, what, when and where" information of every single change, with before and after values of each modification, and can also be used as detailed paper trail for compliance auditors.
Download size: 4.00 mb
Terms of Trial License:
The freeware version of NetWrix Active Directory Change Reporter is available for download with unlimited time restrictions. The product won't stop working at any time, but does not possess the same functionality that the commercial version does.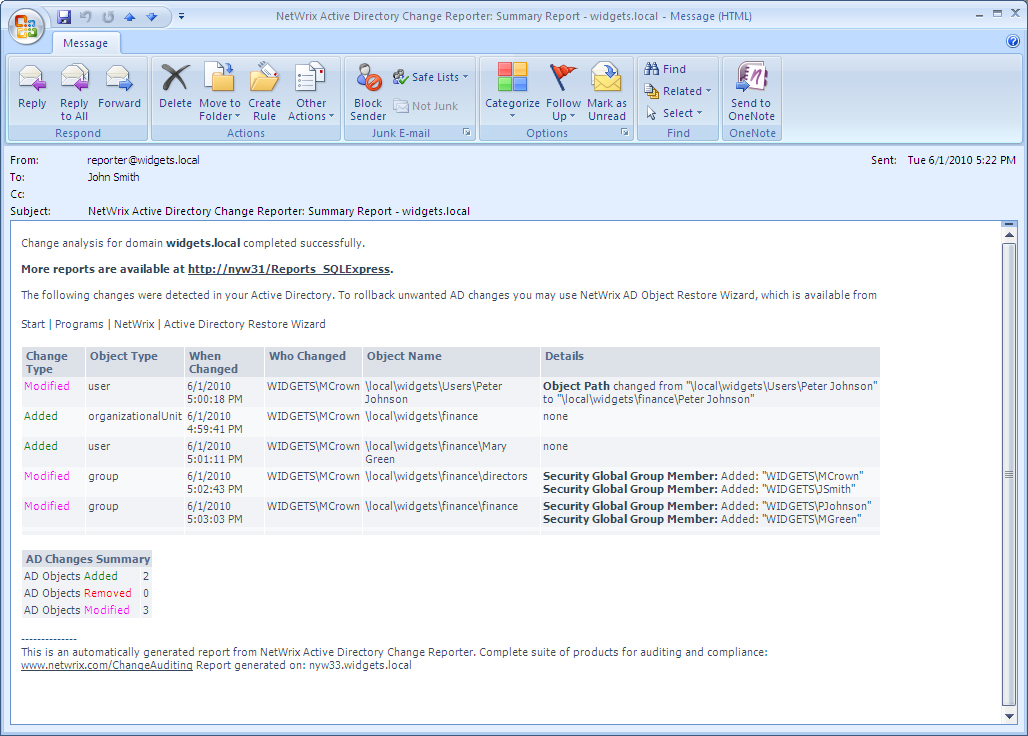 This resource is no longer available.